https://www.happyhowies.com/wp-content/uploads/2021/06/10pk_HappyHowies_Amazon_300x300.jpg
300
300
Happyhowiesblogger
https://www.happyhowies.com/wp-content/uploads/2016/02/HH_header_logo-Desktop.png
Happyhowiesblogger
2021-06-15 15:47:36
2021-06-18 08:57:00
Amazon Exclusive
Impulse Buying | Are you encouraging your customers to spend a little more on their visits to your facility?
If not, you should really give it some thought!
What is impulse buying? It's a spontaneous, unplanned purchase. According to CBS News "84% of Americans admit they have made an impulse purchase." The next time you visit any retail store, take a good look at the area near the checkout counter. All good retailers have an impulse area designed to capture plus sales. You can too!!!!
So, how do you cash in on this very common consumer behavior?
If you are running a Doggy Daycare or Boarding facility, you already have the ideal setting to spark impulse sales: You have a consumer making two visits WITH THEIR PET. It simply doesn't get any better than that! Now that you have a consumer ready and willing to spend extra money, how do you encourage them to buy something extra?
Choose the right products:
Low cost – The lower the unit cost, the less thought is required to make the purchase.
"No-Brainers" – Choose simple products that don't require a lot of explaining. They should also have an instant "dog appeal."
Make them visible:
Small displays on or near the cash register work best.
Use simple signage. Often, all you need is the name of the product and the price!
Appeal to the "real" consumer:
Give the dog easy access to the product. The owner will offer the product to his companion for "approval" before buying.
Dog owners go out of their way to make their pets happy! You need to give them a chance to show how much they care!
Follow these simple suggestions and you'll be on your way to extra sales and profits from every visit!
---
New to Happy Howie's? Register your business to get access to wholesale product & discounted pricing! Order easily from our new wholesale site by clicking the image below.



Our Soft Meat Roll Treats Counter Display and Snack Rack checks all three of the impulse buy boxes!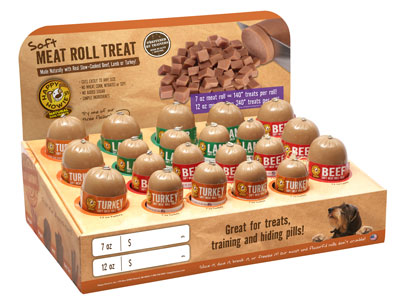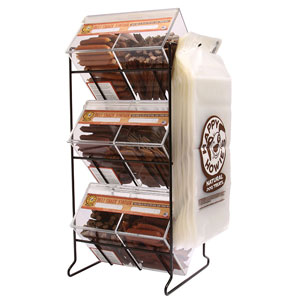 Or order from wholesalepet.com by clicking the image below!

---
Written by: Wayne Whitney
Wayne is currently the Sales Manager at Happy Howie's Natural Dog Treats, a Michigan-based dog treat manufacturer. He has been a member of the Pet Product manufacturing community for more than 3 decades in sales, marketing and product development. He received his initial sales/marketing/merchandising training in the consumer products division of Kimberly-Clark corporation.
https://www.happyhowies.com/wp-content/uploads/2020/01/impulse-purchase-eblast-image-th.jpg
300
310
Happyhowiesblogger
https://www.happyhowies.com/wp-content/uploads/2016/02/HH_header_logo-Desktop.png
Happyhowiesblogger
2020-01-02 12:03:51
2020-01-07 12:25:24
Impulse Buying: The key to extra sales and profits!