At Happy Howie's, we are happy to support local rescues and shelters because we care about the dogs and pets in them. Howie's Cares was established in hopes to encourage others to care about the animals in their communities that need help the most.
$21,500
Treat donations to local shelters since 2015
"Scout"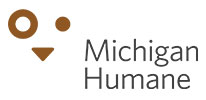 Age: 11 months
Breed: Terrier mix
About Me: Meet Scout! Scout is a sweet and active guy who is looking to find himself a forever home. He loves going for walks, playing with tennis balls, and was an agility star while in our shelter. This boy can jump! He is looking forward to a life of fun full of exercise and enrichment. Scout was eager to meet other dogs while here and is looking forward to meeting any dogs in your home prior to adoption. Due to Scout's activity level, we also recommend meeting children prior to adoption. Scout loves to run and play and is eager to go on adventures with his new family. He is eager to learn new tricks and skills and has a blast learning through positive reinforcement. Does this outgoing and upbeat guy sound like the right companion for you and your lifestyle? Scout sure hopes so!
Friends for Animals of Metro Detroit
"Lucky"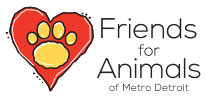 Age: 1 year
Breed: Mixed Breed
About Me: Lucky is a year-old mixed breed who has energy to play all day! He's sweet as pie, and loves all the attention after a long day of play. Lucky is a zooming machine, and would benefit from some manners training. Due to his energy, he might do best with older children in the home. Call us to make an appointment to meet little Lucky!
Howie's Cares to give back to the community that has always supported our small business, because we know every treat counts.
Thank you