At Happy Howie's, we are happy to support local rescues and shelters because we care about the dogs and pets in them. Howie's Cares was established in hopes to encourage others to care about the animals in their communities that need help the most.
$
21
,
500
Treat donations to local shelters since 2015
"Zoosk"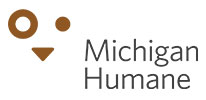 Age: 2 years old
Breed:  American Pit Bull Terrier mix
About Me: Zoosk LOVES tennis balls (actually, he is a little obsessed with them) and will do almost anything for food. He is a big boy who is looking to share his home with big kids that enjoy his exuberant personality. Zoosk is looking for an active family that is willing to put the time into some training, as he can be jumpy and mouthy when looking for treats and toys. He can be a little unsure around dogs, and will likely want to be the only dog in the home. Zoosk is currently available for adoption in his foster home. Please call ahead before coming in to meet with him.
Friends for Animals of Metro Detroit
"Wishbone"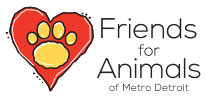 Age: 2 years old
Breed: Mixed Breed
About Me: Wishbone is a 2-year old fella that will just melt your heart! This sweet boy was brought to FAMD as a lost dog and is now looking for his forever home. We suspect that Wishbone is blind in both eyes but that doesn't stop him from wanting to romp around looking to discover new things. He is an energetic fella who enjoys cuddling and play time! Since Wishbone can't see he likes to discover new things by gently putting his mouth on them, he is so smart! This fella's adoption fee has generously been sponsored by our awesome volunteer Cassandra. Won't you consider adding sweet Wishbone to your family?
Howie's Cares to give back to the community that has always supported our small business, because we know every treat counts.
Thank you