At Happy Howie's, we are happy to support local rescues and shelters because we care about the dogs and pets in them. Howie's Cares was established in hopes to encourage others to care about the animals in their communities that need help the most.
$21,500
Treat donations to local shelters since 2015
"Sunflower Seed"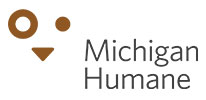 Age: 9 years old
Breed: Chihuahua mix
About Me: Sunflower Seed is a sweet and gentle soul. She enjoys the simple things in life like a good treat and a warm lap to sit in. She can be shy and timid when meeting new people and going to new places. She is looking for an adopter that will advocate for her in situations she may find scary or intimidating. Sunflower Seed is excited to find a home with older children and no other dogs so she can get acclimated at her own pace. Once she is comfortable she has nothing but love to offer you. She enjoys snuggling up next to you and getting petted. If you've got extra room in your heart to offer this sweet girl a calm and relaxing home, bring the whole family in to meet with her today!
Friends for Animals of Metro Detroit
"Marcus"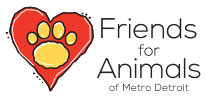 Age: 5 years old
Breed: Mixed Breed
About Me: Who's a good boy? Marcus is! Marcus is a five year old mixed breed, weighing 68 pounds. Don't let his size fool you! He would absolutely love to dive right into your lap. As much as he loves to snuggle and be a couch potato, Marcus adores his toys and would love to play fetch in your backyard! Marcus does very well with new people and greets everyone with his adorable smile. He would fit best in a home with older children, as he does not realize his strength and may get jumpy when excited. Marcus has tested positive for heartworm, but FAMD covers the cost of the treatment.
Howie's Cares to give back to the community that has always supported our small business, because we know every treat counts.
Thank you