At Happy Howie's, we are happy to support local rescues and shelters because we care about the dogs and pets in them. Howie's Cares was established in hopes to encourage others to care about the animals in their communities that need help the most.
$21,500
Treat donations to local shelters since 2015
"Elias"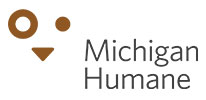 Age: 2 years
Breed: Pitbull Terrier mix
About Me: Meet the hunky Elias, this active, strong and good-natured guy is looking for his forever home! He will need a home that will be able to keep up with his energetic side and will be consistent with his training. Elias really enjoys playing with his toys, he loves running around the play yard, especially when he gets the zoomies and going for long, adventurous walks to explore the neighborhood! Elias needs a family that can provide him with plenty love, direction, daily exercise, mental enrichment, and positive reinforcement training. Elias can be easily excitable, and may jump and mouth in times of excitement. For this reason, he needs to go into a home with a dog savvy family with no or older children. Elias would also do best as the only 4-legged companion in the home.
Friends for Animals of Metro Detroit
"Charlie Brown"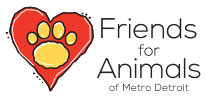 Age: 1 year + 4 months old
Breed: Mixed Breed
About Me: Meet Charlie Brown a striking one year old mixed breed. He is a happy go lucky chap who loves hiking and long walks. Charlie loves going to day care and playing with other dogs, as long as he can have plenty of attention and quiet time at home to relax afterwards. Charlie could play all day, snow is absolutely the best thing in the world and fetch is super cool too! When he is excited, he may jump, and at 73 pounds, Charlie is very strong. Because of this, we think he would thrive in a home with older children. If you love exploring and adventure time, Charlie Brown is the guy for you! Be sure to fill out an online application for Charlie Brown today!
Howie's Cares to give back to the community that has always supported our small business, because we know every treat counts.
Thank you