At Happy Howie's, we are happy to support local rescues and shelters because we care about the dogs and pets in them. Howie's Cares was established in hopes to encourage others to care about the animals in their communities that need help the most.
$21,500
Treat donations to local shelters since 2015
"Chewbacca"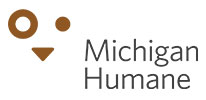 Age: 3 years
Breed: Lhasa Apso mix
About Chewbacca: Chewbacca reporting for duty! This spunky little guy has had sort of a rough start to life, but that hasn't stopped him from being a happy-go-lucky dog. He is a pretty simple guy looking for a safe and relaxing home to call his own. He enjoys going for short walks, eating tasty treats, and getting chin scratches. He can be a little sensitive to being overly handled and cuddled and takes time to warm up to new people. He may do best in a home with older, mature children that respect his boundaries. Chewbacca was a little nervous when interacting with dogs here in the shelter and did best with calm dogs that were his size. He may do best as the only dog in the home, and we strongly encourage bringing any resident dogs in to meet with him prior to adoption.
Friends for Animals of Metro Detroit
"Frankincense"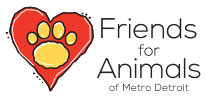 Age: 3 years 2 months
Gender: Male
Breed: Mixed Breed
Brief Bio: If you are looking for a gentle 53 lb lap dog, Frankincense is your boy! He came to us as a stray and everyone immediately fell in love with him. He loves his people, and "his" people is literally anyone he meets. We have not tried him in play groups just yet, but think he would probably do well with other dogs as long as they met first. Frankincense is heartworm positive and his treatment is covered by FAMD.
Howie's Cares to give back to the community that has always supported our small business, because we know every treat counts.
Thank you