At Happy Howie's, we are happy to support local rescues and shelters because we care about the dogs and pets in them. Howie's Cares was established in hopes to encourage others to care about the animals in their communities that need help the most.
$21,500
Treat donations to local shelters since 2015
"Sparrow"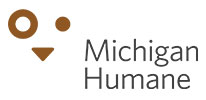 Age: 2 years
Breed: Pit Bull Terrier Mix
About Me: Meet Sparrow! Sparrow is ready to spread her wings and fly into her new forever home. Sparrow was quite nervous when she first arrived here and needed some extra time to adjust. With extra patience, words of encouragement and the use of yummy treats, Sparrow was able to show us how lovely she is. Sparrow enjoys going for long sniffy walks, playing with toys and chewing on yummy appropriate chew items. Sparrow would love to have a family that can advocate for her and go slow with her when introducing her to new things. This sweet girl has so much love to give and is ready to meet you! Does Sparrow sound like a good fit for you?
Friends for Animals of Metro Detroit
"Bram Stoker"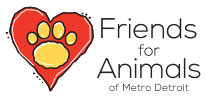 Age: 7 years old
Breed: Mixed Breed
Brief Bio: Bram Stoker loves hugs and cuddles. He may be 7 years young, but he thinks he is still a puppy. He hasn't been very interested in toys yet. He would do best with older children. Bram Stoker's adoption fee has been generously sponsored by a wonderful staff member.
Howie's Cares to give back to the community that has always supported our small business, because we know every treat counts.
Thank you