At Happy Howie's, we are happy to support local rescues and shelters because we care about the dogs and pets in them. Howie's Cares was established in hopes to encourage others to care about the animals in their communities that need help the most.
$21,500
Treat donations to local shelters since 2015
"Kodiak"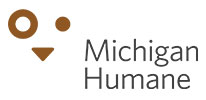 Age: 2 years
Breed: Chow Chow/Pit Bull Terrier mix
About Me: Kodiak is a cuddly little bear ready to become part of your family! This sweet guy is so excited to meet everyone and loves to make friends wherever he goes. He likes to stay active and go on walks, play fetch, and run around the yard getting the zoomies. He is still young and can get easily excited during play. He may accidentally knock over small children, so we would recommend bringing in any youngsters living in the home prior to adoption to see if they are a good fit. He really enjoyed playing with all his doggy friends here and may like to have a doggy friend at home to play and hang with! Bring the whole family in to meet with Kodiak today!
Friends for Animals of Metro Detroit
"Ambrosia"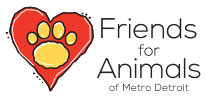 Age: 4 year old
Breed: Mixed Breed
About Me: Ambrosia is a very sweet girl looking for someone to give her a chance and get her through her heartworm treatment. Her treatment is covered through our shelter so she just needs a loving home to relax while completing treatment. She knows how to sit, and loves treats and affection.
Howie's Cares to give back to the community that has always supported our small business, because we know every treat counts.
Thank you