At Happy Howie's, we are happy to support local rescues and shelters because we care about the dogs and pets in them. Howie's Cares was established in hopes to encourage others to care about the animals in their communities that need help the most.
$21,500
Treat donations to local shelters since 2015
"Love"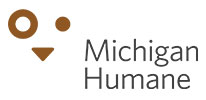 Age: 4 years
Breed: Siberian Husky
About Me: This spirited young pup has a zest for life and is full of personality. Love is an action packed girl that is always on the move and definitely needs a family that can keep up with her. She needs lots of playtime every day and plenty of mental enrichment as well to keep her happy and healthy. When Love is happy she just can't contain her excitement; she leaps and bounds around, throws her toys in the air, gets the "zoomies" and spins in circles. You will have as much fun watching her play as she has playing! She is excited to meet any small children in the home prior to adoption to see if they are a good fit for her energy level. Love was super excited to meet dogs here but needs more practice greeting and playing calmly. She definitely wasn't every dog's cup of tea, and she may need to be the only dog in the home until she can practice her manners and learn how to appropriately greet and play. Please bring your dogs in to meet with her prior to adoption. She should not go home to a family with cats or small dogs.
Friends for Animals of Metro Detroit
"Brandi"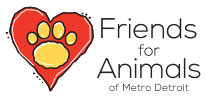 Age: 11 years
Breed: Mixed Breed
About Me: Brandi is a sweet girl who came to us a little worse for wear. She's feeling much better out of the elements and is enjoying her time with us, but she can't help but dream about a place outside of the shelter. She's imagining a mountain of pillows and blankets and a fountain full of treats. Of course she'll be very happy with whatever her future humans can offer.
Howie's Cares to give back to the community that has always supported our small business, because we know every treat counts.
Thank you