At Happy Howie's, we are happy to support local rescues and shelters because we care about the dogs and pets in them. Howie's Cares was established in hopes to encourage others to care about the animals in their communities that need help the most.
$21,500
Treat donations to local shelters since 2015
"Cammi"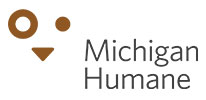 Age: 2 years
Breed: Boxer mix
About Me: Meet Cammi! If you're looking for a little shadow to follow you around and be your sidekick, Cammi is the girl for the job! This sweet thing can be a little timid with loud noises and quick movements, and looks to her people for guidance and reassurance. Once she is comfortable in a space she quickly warms up and enjoys hanging out. She would love a family that can offer her some structure and routine to her day so she knows what to expect. Because she can be a little shy we would recommend a home with mature children that meet her prior to adoption. Cammi enjoyed interacting and playing with other dog-social dogs here. She could be playful if they wanted to, but also just enjoyed hanging out and taking a walk with other dogs. With a slow introduction she may like to have a friend at home. Does Cammi sound like a good addition to your family?
Friends for Animals of Metro Detroit
"Monty"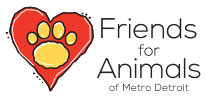 Age: 2 years old
Breed: Mixed Breed
Brief Bio: Monty is a handsome boy looking to draw you in with is puppy dog eyes. Monty is heartworm positive which means he needs a calm, quiet place to go through his treatment. He would do best in an active home where he can receive basic training once he is through with his heartworm treatment. He is very sweet, goofy, and playful and would make a great family dog. He loves to play with balls and any kind of squeaky toy he can find. He likes to get pets and love but also is very good at entertaining himself if he has some toys. Monty would do best with kids 6+ as he has a lot of energy. If you are interested in meeting Monty, please fill out an application today!
Howie's Cares to give back to the community that has always supported our small business, because we know every treat counts.
Thank you