At Happy Howie's, we are happy to support local rescues and shelters because we care about the dogs and pets in them. Howie's Cares was established in hopes to encourage others to care about the animals in their communities that need help the most.
$21,500
Treat donations to local shelters since 2015
"Widget"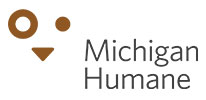 Age: 1 year
Breed: German Shepherd
About Me: Widget is a working girl looking for an active home. She is always on the go and would love to be your running buddy or hiking companion because the more exercise and playtime Widget gets, the happier she will be. When Widget is first introduced to new people and places, she can be nervous and will excel in a home with patient owners that will advocate for her and help her build confidence. Once she is comfortable, she is very active and playful, and is working on her manners. She would do best in a home with older children that she gets a chance to meet prior to adoption and may be most comfortable in an adult-only home. Widget is still working on her manners with doggy friends, and until she can get the proper training and practice with appropriate greetings, Widget needs to be the only dog in the home. She may find places like dog parks and doggy day care overwhelming, but other forms of exercise like playing fetch in the backyard, hiking, and running may be more her speed. Bring the whole family in to meet with Widget today!
UPDATE 1/4: Widget has been adopted!
Friends for Animals of Metro Detroit
"Doug"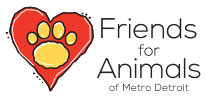 Age: 3 years
Breed: Mixed Breed
About Me: Meet Doug! He is a handsome, young fella eager to join an out of this world family. At 3 years old he has lots of energy to share with an active family. He has mastered some of his manners and is great riding in the car and taking treats extremely gently. He loves kids, but doesn't know his own size, so older kids would be best. Check this awesome boy out and see if he's the right fit for you!
Howie's Cares to give back to the community that has always supported our small business, because we know every treat counts.
Thank you