"Back Yard Dog" – Article written by: Elly Price, Right on Track K9 Training
Most people don't realize that leaving a dog alone or unattended in a yard for long periods of time or sometimes even short periods can lead to unwanted behavioral problems.
Over the last several years, during training, a common question people will ask me is, "why doesn't my dog pay attention to me when I give him a command?" Usually through our conversation I will learn that their dog's daily routine includes being left alone in their yard for long periods of time.
Dogs are naturally pack animals that would normally have a place within their pack, which will determine certain behaviors and give them a kind of fulfillment. A dog that is left on his own without certain needs being met by other pack members will learn to fulfill these needs on his own. So, if you find yourself wondering why your dog is constantly barking, digging, howling, charging the fence, or displaying other unwanted behaviors, it is most likely something trainers call, "self rewarding" behavior. Basically, they are trying to find ways to deal with pent up energy or stress anxiety.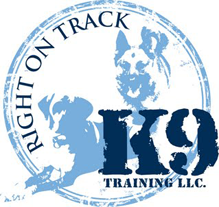 Again, dogs are pack animals that have a need to feel they belong to a group, which in the absence of other dogs becomes their human owner. Dogs need to have their human owner's companionship and humans need to provide their dog with structure. Without this relationship a dog will learn to become independent. They can also become anxious and stressed, which in turn can lead to their becoming aggressive and less responsive to your commands.
A "back yard dog" is sometimes difficult to train because the bond that is created when a human interacts with their dog is missing. Outside of spending down time with your dog you need to interact with your dog through playtime, like a game of "fetch", or taking daily walks together. This interaction will make your dog feel he has a place within your pack and will cause him to be more responsive to your commands.
Of course there are other factors that play a part in good leadership, but that is a topic for another day.
To learn more about dog obedience training please visit the experts at: http://www.rightontrackk9training.com/
https://www.happyhowies.com/wp-content/uploads/2016/02/HH_header_logo-Desktop.png
0
0
Happyhowiesblogger
https://www.happyhowies.com/wp-content/uploads/2016/02/HH_header_logo-Desktop.png
Happyhowiesblogger
2015-05-22 14:19:30
2018-05-25 14:02:28
The "Back Yard Dog"