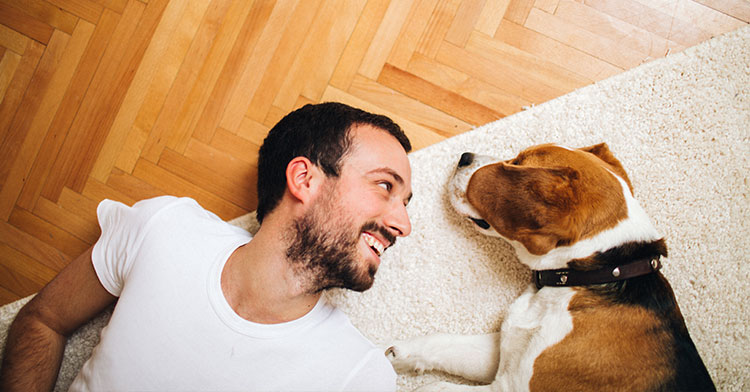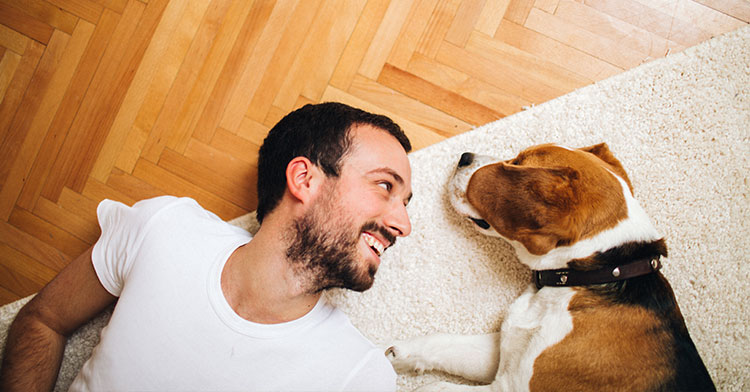 Game on – You can't play Jenga with your dog. But you can teach him to fetch the pieces when they fall. Building a relationship with your dog can be more challenging, but also far more rewarding (and less precarious) than a game of Jenga.
Regardless of the species involved, trust is the base of any good relationship. For your dog, nothing builds trust like consistency. It can be very confusing for him if sometimes he's allowed to jump on you — such as when you are doing yard work — and sometimes he's not — such as when you are dressed for a wedding. Although smart creatures, dogs have no discernable fashion sense so they don't realize you are wearing your "good clothes".
Positive reinforcement training helps strengthen the bond between the two of you because you are stimulating his mind while spending time with him. Training helps him trust you because he learns what behaviors are consistently expected. Well-trained dogs are also allowed more freedom and time with their pack. If you know he won't jump on Aunt Martha, knock over your 3 year old like she's a bowling pin, or steal the turkey off the Thanksgiving table, you are more likely to allow him to be out when company visits.
Exercising both his body and his brain aid in deepening your relationship. A tired dog is a happy dog! Time spent walking together, not only allows him to experience new smells, and see new things, but also burns off some energy. Playing hide and seek, fetch, or doing puppy push-ups (sit, down, sit, repeat), incorporate physical and mental exercise by reinforcing commands (sit, stay, etc) during fun activities. This kind of training tends to be more productive because we think it's more fun and transmit that positive energy to them.
Research shows physical touch increase the bond not just between people, but between animals too. Giving your dog a scratch behind the ears or a good belly rub throughout the day reinforces he's an important part of the pack. Snuggling in together and binge watching an entire season of "The Dog Whisperer" isn't being lazy, it's relationship building!
Through stacking the blocks of training, exercise, and attention, you and your dog can build an awesome relationship, but he still won't be a good Jenga player.
Kim P.
Canine behavior coach, behavior advisor, training counselor.
When I was eight, I threw treats so my Alaskan Malamute would pull my sled like the Iditarod dogs I saw on TV. Unknowingly, I also was throwing myself into an awesome lifetime adventure of helping people and animals improve their relationships. I've worked with businesses, individuals, and local rescue organizations, teaching private lessons, group classes and seminars, as well as private behavior consultations.

Currently I am lucky enough to share my life with Fia, aka The Chalupa, a fabulous rescued mixed breed.
https://www.happyhowies.com/wp-content/uploads/2018/03/gameon-blog-1.jpg
392
750
Happyhowiesblogger
https://www.happyhowies.com/wp-content/uploads/2016/02/HH_header_logo-Desktop.png
Happyhowiesblogger
2018-04-02 09:13:23
2018-05-25 13:45:18
Game On – Building A Strong Relationship with Your Dog