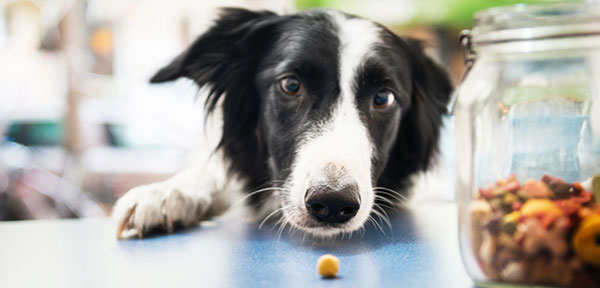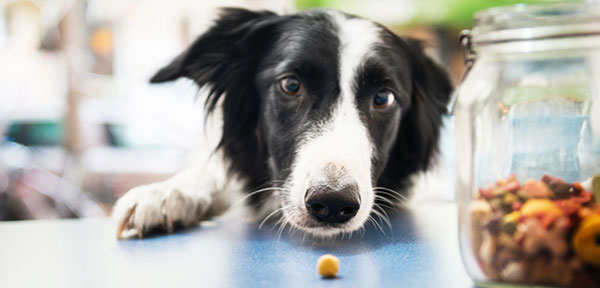 In honor of today being National Dog Day, we want to share some nutritional tips to help keep your dog healthy thanks to the ASPCA (American Society for the Prevention of Cruelty to Animals).
It is very important that dogs maintaina balanced diet to help with their cell maintenance, growth, their overall health. Let us help you keep your amazing dogs healthy, because a healthy dog is a happy dog!
Staying Hydrated
Water is essential to life. It accounts for 60–70% of the adult dog's body weight. It is important that your animal has fresh, clean water throughout the day—especially when eating or being fed treats. Lack of water can cause serious health issues for your pet!
Proteins
Proteins are the basic building blocks for your pet's cells, tissues, organs, enzymes, hormones and antibodies. These are essential for growth, maintenance, reproduction and repair. Pets can get their protein intake from chicken, lamb, turkey, beef, etc.—which is why Happy Howie's is proud to use only freshy ground meats in our treats!
How much to feed your dog
Exactly how much food intake is your dog supposed to get? This is the million dollar question. The amount of food your dog should eat is based off his/hers actual size and energy input. You may need to adjust your dog's food portion often as you learn your dog's ideal maintenance amount. It is important to consult with your veterinarian to determine the best feeding schedule and the types of foods to buy your dog.
How to help manage your dog's weight
It can be really hard to tell a begging dog "no". But don't get in to those eyes, especially if your best friend has a weight problem! There are several things you can do that will help control your pet's weight:
Remove your pet from the room when the family eats
Feed your pet several small meals throughout the day
Reduce snacks and treats, and feed all meals and treats in your pet's bowl only
Provide non-food related attention with lots of affection
Giving your dog those delicious treats
Treats should only be given in moderation, and only represent 5% of your dog's daily food intake. Treats for great motivators for training exercises or behavioral training—Happy Howie's is perfect for training! There's a reason our treats are trainer-preferred :-)
For more ASPCA nutrition tips, click here
Check back with us soon for more of Howie's Howl!
https://www.happyhowies.com/wp-content/uploads/2016/08/dog-care_common-dog-behavior-problems_dog-nutrition-tips_main-image.jpg
288
600
Happyhowiesblogger
https://www.happyhowies.com/wp-content/uploads/2016/02/HH_header_logo-Desktop.png
Happyhowiesblogger
2016-08-26 14:56:22
2018-05-23 16:06:33
Dog Nutrition Tips