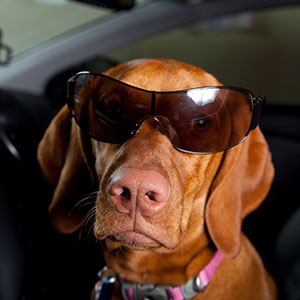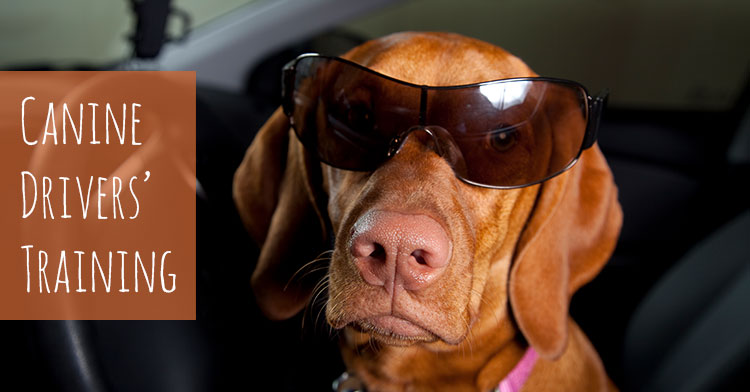 Remember that famous scene in the Blues Brothers movie. Jake and Elwood Blues are in a car chase, and the brothers chit chat casually about the variety of stores they are speeding past, and notice the new Oldsmobiles are in early. Unfortunately, the majority of us are unable to drive with that level of focus under far less distracting conditions.
Most dogs agree that driving with their head hanging out the window or riding in your lap is the best thing ever, however these adorable actions could snag you an unexpected distracted driving ticket. In a study by AAA and Kurgo, 65% of dog owners admit to engaging in distracted driving activities with their dog, such as restraining him when braking, preventing him from jumping back and forth over the seats, or holding him while driving.
According to law enforcement officers, if your canine buddy interferes with your ability to operate your vehicle or obstructs your vision, you can be ticketed for distracted driving…no different than if you were texting. And I bet your pup would much rather have you spending that cash on some tasty treats!
Even bigger than the legal issue is safety, for both our pets and ourselves. Although we would never dream of allowing our 30 lb. human child to ride unrestrained in the car, running back and forth across the seats and hanging out the window, nearly 84% of pet parents allow their furry charges to do just that. Human and furry children both are safer restrained, and in the back seat. There are many great pet restraint options such as harnesses, safety belts, travel crates, pet seats, and more to help keep your pup safe and happy while cruising the town.
So the next time your dog says "It's 106 miles to Chicago, we've got a full tank of gas, it's dark outside… and we're wearing sunglasses", take them up on the adventure, but remember to keep them safely restrained in the back seat.
—Kim P.
Canine behavior coach, behavior advisor, training counselor.
https://www.happyhowies.com/wp-content/uploads/2019/04/HowiesBlog_CanineDriversTraining_300x300.jpg
300
300
Happyhowiesblogger
https://www.happyhowies.com/wp-content/uploads/2016/02/HH_header_logo-Desktop.png
Happyhowiesblogger
2019-04-26 09:00:29
2019-04-19 09:32:49
Canine Drivers' Training; Keeping you, your dog and other drivers safe