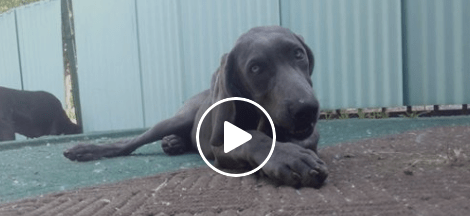 2nd Annual Video Contest Winners – Thank you to the participants in our second annual video contest—both entrants & voters!
We are happy to announce the following winners:
Grand Prize:

"Bennie says if you don't buy me some Happy Howie's All Natural Dog Treats I am going to eat all the sticks in the yard and there won't be any trees left. Think green and be happy."
Prize: Winner's choice of Happy Howie's Fleece or T-Shirt + a special sampler box of Happy Howie's most popular treats!
Second Prize:

"What will your dog do for #happyhowies #nomnom #HHVideo2017 #happyhowie #besttreats #nowwatchmesitdogtraining #ohiodogs #ohiodogtrainers"
Prize: Happy Howie's Sampler Box!
Third Prize:

"Jazz will run through anything to get her Happy Howies"
Prize: Happy Howie's Sampler Box!
Congratulations to all our winners!
We appreciate everyone taking the time to participate.
For our winning pet-parents, we will be reaching out to you via the information provided in your submission to fulfill your prizes.
We hope everyone enjoys their Happy Howie's!
https://www.happyhowies.com/wp-content/uploads/2017/06/Screen-Shot-2017-06-29-at-2.54.52-PM.png
216
470
Happyhowiesblogger
https://www.happyhowies.com/wp-content/uploads/2016/02/HH_header_logo-Desktop.png
Happyhowiesblogger
2017-06-30 09:56:41
2018-05-25 13:51:55
2nd Annual "What Would Your Dog Do for Happy Howie's" Video Contest Winners 2017